Nourishing Nantucket
Ensuring our community is nourished and thriving.
Nourishing Nantucket is a food box program run by Pip & Anchor, and fiscally sponsored by the NRP, that provides fresh, local produce to 80 food-insecure families each week.
How it Started
From the very beginning, Pip & Anchor has been committed to giving back to this community and helping address food insecurity. This effort started with their "Send-It" boxes, which customers purchased to donate fresh, local food to a family in need. Through a close partnership between NRP and Pip & Anchor, this initiative grew into the Nourishing Nantucket program. NRP serves as the fiscal sponsor for the  Nourishing Nantucket program, assisting with fundraising and administrative functions.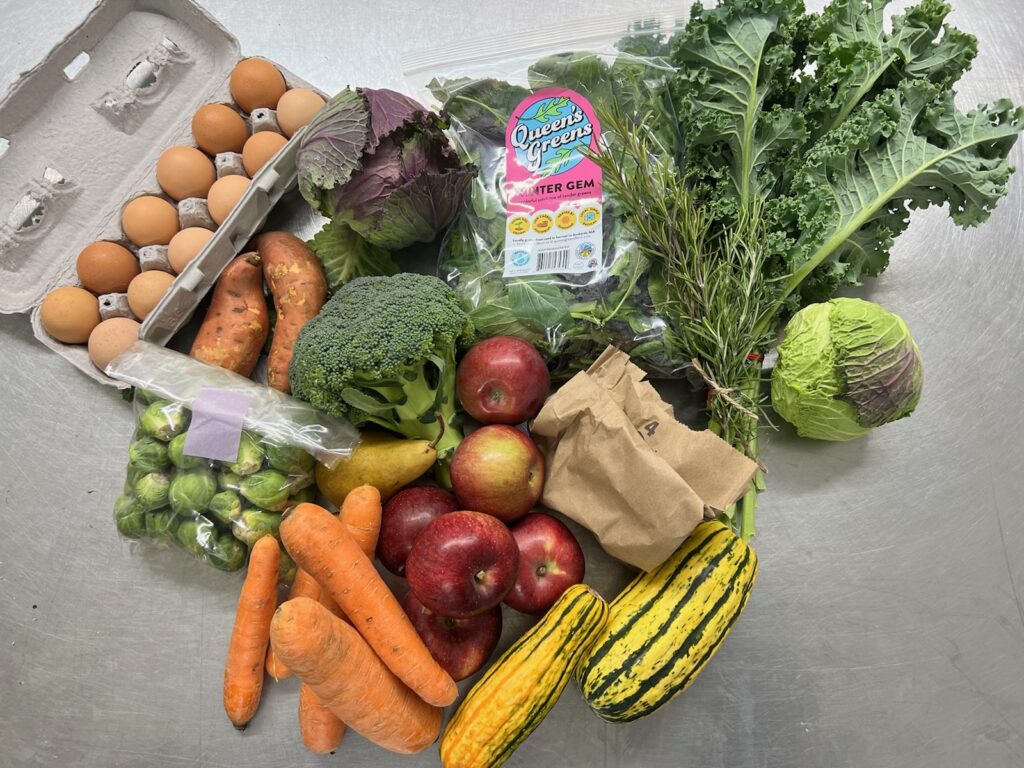 How the program works
We partner with local social service organizations that have established trust within underserved communities. These partners identify individuals and families facing food insecurity challenges and refer them to our program.
Each week, Pip & Anchor curates a box for each family in the program filled with fresh, locally sourced food. Individuals experiencing food insecurity can either pick up their boxes at Pip & Anchor, or we can deliver them directly to their door at no cost to the client, for as long as support is needed. 
Our program takes special care to address the diverse needs of our customers, including language, transportation, and technology access. Currently serving 80 families (292 beneficiaries), we prioritize dignity and language access by offering communication via WhatsApp or text message, messages in multiple languages, and delivery for those with limited transportation access.
How the program is paid for
Nourishing Nantucket is funded through a combination of grants and philanthropic donations. The team at Pip & Anchor is committed to giving back to this community. Funds raised by NRP cover all real costs incurred by Pip & Anchor – including goods, ordering, packaging, and distribution/delivery – as well as the administrative costs of the program.
If your organization is interested in becoming a referral partner, please reach out to referrals@thenrp.org.
For more information
Para más información
Para maiores informações
Call or text
(508) 332-8136